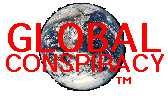 TERMINATOR 3 HUMOR CONSPIRACIES
O.J's TERMINATOR ALIBI - It was a matter of time before we would see a new explanation of the murders of Nicole Brown Simpson and Ron Goldman by the Juiceman himself. Read and roll on the floor.


SAVE THE PLANET PLUTO! - Stop the Scientific Gaseous/Lifeous conspiracy to downgrade Pluto from the status of a planet.


TERMINATOR MACARENA PARODY -- See this parody of the Macarena written by Daniel Perez.


TERMINATOR 3 PARODY SITE -- a site by Marika, Pasi and Askowith of Finland with a parody sequel to the Terminator movies. Even includes a Quicktime video from FINLAND or THE UK.