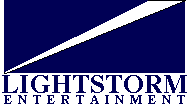 Mr. Dan Perez
XXXX XXXXX XX
Jackson, Michigan xxxxx
Re: "TERMINATOR 3: ARMAGEDDON"
Dear Mr. Perez:
Thanks you for your February 12th submission of the above reference treatment. Unfortunately, I must return your treatment unread. We have received innumerable scripts on this subject; however as a matter of company policy we do not accept unsolicited submissions.
We appreciate your interest and wish you much success in your screenwriting endeavors.
Best Regards.
Sincerely,

MATTHEW H. SAVER
Chief Operating Officer
919 SANTA MONICA BOULEVARD
SANTA MONICA, CALIFORNIA 90401
TEL 310.587.2500