JOIN THE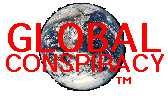 T3 SCRIPT IN THE NEWS(PART 2)
ATTENTION EVERYONE INTERESTED IN PARTICIPATING IN A GLOBAL CONSPIRACY

Here's where you can get your copies of the script in a condensed archive, without all the excess graphics on this site or the entire website if you have the webspace.

GET YOUR OWN COPY OF THE T3 SCRIPT HERE!

There are two types of archives, SIT for Macintosh and ZIP for IBM/PC's or a plaintext file (the format wasn't preserved in this format but is still readable).
HOW TO MIRROR THIS SITE - FOR WEBSITE OPERATORS
If you have the webspace, you can even mirror this entire web site to other servers. Simply download one of the following archives, uncompress it and then load all the files into a directory.
Be sure to distribute this script as far and wide as possible across the Net, either mirror this site to the following,
WEB SITES, BBS's, FTP SITES, CYPHERPUNK SITES
or put up the condensed versions of the files from the SIT and ZIP archives if you have limited space. Please make 10 copies of the archives (if you have the time) and pass it on to 10 of your friends and ask them to pass it on to 10 of their friends to distribute the script as far and wide as possible until Hollywood and the Media know this script exists.
Always remember these words;
"Keep the forces concentrated in an overpowering mass."
Karl Von Clausewitz
"The future is not set, there is no fate but what we make for ourselves"
John Connor in Terminator 2
OTHER WAYS TO SPREAD THE CONSPIRACY
If you truly belive this to be the script to be T3, here are some ideas to get more coverage. People *could* take this script to the following sites and pass it around in the real world either on computer disks or on paper.
SCIENCE FICTION CONVENTIONS
SCREENWRITING FORUMS

NEWS CONFERENCES

MOVIE PREMIERES

MOVIE THEATRES

HOLLYWOOD EVENTS

PRESS OR MEDIA EVENTS
INVOLVING THE STARS OF THE TERMINATOR FILMS

THE UPCOMING TITANIC PREMIERE
AND RELATED MEDIA

If anybody out there knows how to market T-shirts, coffee mugs, buttons, hats and other forms of advertisement, contact me.

If you have a publishing house or are interested in helping Daniel Perez publish the net version of the script for those who are off-line in a book format, contact me.

The world must know of this script.

Keep spreading this script to other people and the media until James Cameron knows about the existence of this script.

I thank everyone who is helping spread the word. :-)