JOIN THE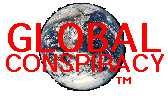 TERMINATOR 3 IN THE NEWS
The Terminator 3 script, written by Daniel Perez has been getting a lot more attention thanks to people on the net and the reporters at
a British Movie magazine, which did a 2 page article on this site. I thank them for the time they took to write the story and the time they took to do the 2 page article in the magazine.
For those of you who don't have access to Empire Magazine, Dave, a fellow Terminator fan from the UK has the TEXT VERSION of the pages from Empire and put them on his web site. The scanned images by Dave are now at the TRAILERPARK site
Another magazine called
PANORAMA

, an Italian magazine has also showed interest in the script.
The author has been interviewed by Birger Vestmo, a radio show host at a Norwegian Radio station which is an affiliate of

NORWEGIAN BROADCASTING CORPORATION
He saw the T3 script in EMPIRE. The program will be played at 9AM(Norwegian Time) 3AM EASTERN, 12AM PACIFIC on September 12th 1996. The script will be on their LINKER page.

OTHER MEDIA SITES TO VISIT
HARRY KNOWLES AIN'T IT COOL PAGE -- A site with plenty of Hollywood related links and up to date news.
HOLLYWOOD REPORTER -- The newspaper of the Biz now online.