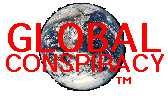 VIOLENCE CONSPIRACIES

ESCAPE FROM L.A. - Visit the hellhole called Los Angeles Island. The Snake will get you.
ESCAPE FROM LA(Video Release) -- A page for the home video release.
NATURAL BORN KILLERS @ PHUP -- A very well designed NBK site on Geocities. NATURAL BORN KILLERS BBS - A bulletin board service in Turkey, named after the movie.

NATURAL BORN KILLERS CLANPAGE - An internet Role Playing game. Become Mickey and Mallory Knox in Cyberspace.

NATURAL BORN KILLERS HOMEPAGE -- An Essex UK site for NBK and Mickey and Mallory Knox. "This is the 1990's, a man's gotta have choices." - Mickey Knox

ORIGINAL NBK SCRIPT -- get the original Natural Born Killers screenplay by Quentin Tarantio at this site.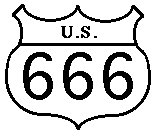 ROUTE 666 -- see a map of the highway which made Mickey and Mallory famous. "Tonight I'm standing on Highway 666. Running through towns like Cortez, ShipRock, Sheep Springs and ending in Gallup, New Mexico. To some it's a beautiful stretch of the American landscape. But to Mickey and Mallory Knox, who are still at large, it's literally a candylane of murder and mayhem." - Wanye Gale on AMERICAN MANIACS in NBK.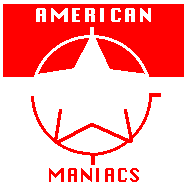 UNOFFICIAL FAN CLUB FOR NATURAL BORN KILLERS -- read the Betongaville Times. "Betongo, Betongo, Betongo, in Betongoville." -- Wayne Gale "Sh*t man, I'm a natural born killer" - Mickey Knox on AMERICAN MANIACS. "I was born, naturaly born, born bad" - Mallory Knox singing in prison.
"Wait, wait, wait, time, cut, cut, cut, cut, cut, cut. This is a f***ing joke right?"
WAYNE GALE IN NATURAL BORN KILLERS