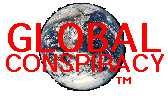 OTHER TERMINATOR SITES ON THE WORLD WIDE WEB!!!
THE TERMINATOR 3 ARMAGEDDON THE SCRIPT
A site put up on the Grand Rapids, Michigan Freenet.

TERMINATOR 3 ARMAGEDDON AT BEVERLY HILLS GEOCITIES
A site maintained by ROSS CHANDLER and JESSE NICE and moderated by KARSTEN A. LOEPELMANN on the CARNEGIE MELLON UNIVERSITY server.

SITES IN IRELAND - THE SCRIPT IS SPREADING AROUND THE GLOBE!
Ross Chandler went the extra mile and added the script to two more sites in Ireland. Now this script has hit the shores of Europe!
TERMINATOR 3 ARMAGEDDON at the second server of the CLUB INTERNET SITE
BIG THANKS TO ROSS, JESSE AND KARSTEN!!!

FEATURED MUSIC

TERMINATOR THEME