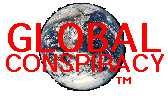 FREEMASON CONPIRACIES

ED GREENBERGS FREEMASONRY SITE - Go to this site to see what the inside of a Masonic loge by passing through the pillars of Boaz and Jachin. Step into the light.
FREEMASONRY.ORG -- A website with many resouces about Freemasonry.
FREEMASONRY NETWORK - an umbrella site that links Freemasons all over the internet.
GREAT SEAL OF THE UNITED STATES -- see a page that describes the zodiac and Masonic symbolism in the Great Seal. If you want to see the all seeing Masonic eye, pull out a One Dollar Bill, look at the back and the seal on the left.
GREAT SEAL AND MOTTOS OF THE UNITED STATES -- a page at the Boy Scouts of America Page. Is the Boy Scouts a Masonic indonctrination organization or just a harmless kids group? See for yourself and decide.
ST. LAWRENCE FREEMASON -- An electronic newspaper for Freemasonry in St. Lawrence County, New York.
TWO SEALS OF DOOM -- the real history behind the Great Seal of the United States. An "illuminating" read.
WORLD OF FREEMASONRY -- These guys have been blamed for every plot and conspiracy on the planet. You can either check them out if you're interested in Masonry or are seeking information for your own anti-Masonic group. Forwards and Backwards.
FEATURED MUSIC

BROTHERS IN ARMS - DIRE STRAITS