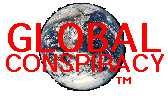 ARMAGEDDON CONSPIRACIES

ARMAGEDDON the Rock Band -- a Pennsylvania based rock band with music dealing with the end of the world.
ARMAGEDDON ELECTRONIC PUBLISHING -- An electronic publisher with the name Armageddon.
CITY OF ARMAGEDDON -- A web site with archelogical findings on the city where the "final battle" will take place.
FEATURED MUSIC

DON'T FEAR THE REAPER - BLUE OYSTER CULT