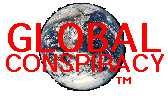 ALTERNATIVE INFORMATION CONSPIRACIES

LINDA PEASE'S REAL HISTORY ARCHIVES -- find out the real history about the world and not the lies fed to us by connsumate liars like journalists and politicians.
SAN JOSE MERCURY NEWS -- The paper that dared to leak the CIA/Cocaine/George Bush/Ollie North/Iran-Contra connections. See the story at this site before the Government sabotages the newspaper.
U.S. COCAINE CONSPIRACY - A page with thoughts on the CIA/Crack Cocaine conspiracy.
FEATURED MUSIC

COCAINE - ERIC CLAPTON